This post brought to you by Personal Capital. All opinions are 100% mine.
Managing all financial information is not an easy task. Gone those days when we used to keep a track of our spending and savings on papers. With the advancement of technology now everything can be done from mobile devices. These devices are not limited to entertainment purpose; we can use these for managing our money. Recently Personal Capital released an application for mobiles and tablets, which makes managing money a lot easier. In this article I'm going to take a look at the mobile application and I'll discuss some key features of it.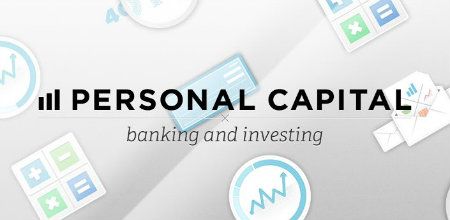 Personal Capital is a feature rich application for mobiles and tablets to manage financial information. It is a completely free application and it is available for Apple iPhone, iPad and Android mobiles and tablets. Personal Capital application lets you manage all financial information from one place. You can connect all your personal accounts, track your financial status and investment allocation. Personal Capital application has many useful features to manage your money easily. This application allows accessing all financial accounts in one aggregated view. Using this application you will be able to track your income, savings, spending and investment performance. Watch this video to get a clear idea about Personal Capital-
Personal Capital Benefits
from
Personal Capital
on
Vimeo
.
You can easily view all your transactions with 'Personal Capital Cash Manager'. It gives a holistic view of all your accounts and you can see where and how you can save money by cutting down the expenses or by identifying mutual fund fees. The user interface of this application is attractive and easy to use. Some notable functions of Personal Capital application are- Portfolio Performance, Asset allocation, Investment checkup, Mutual fund fee calculator etc.
While going through the Google Play store, I've noticed that this application is not compatible with some Android devices. I hope in future developers will address this issue.
If you are looking for an easy to use and free mobile application to manage your money, check out Personal Capital application. Hit the appropriate links to download and sign up Personal Capital.